<!END OF TOP INCLUDE - DO NOT CHANGE ANYTHING ABOVE THIS LINE!>

This web site was created in the early 2000s and is occasionally updated. Last updated 7/18/2022
WELCOME TO THE CENTER FOR A BETTER WORLD
Our world is composed of many different races, nations, political affiliations, religious affiliations, and philosophical perspectives; but, despite our differences, we all share the transcendent desire to be healthy & happy and live in a healthy & happy world.
I believe that general wholistic health & happiness is possible!
HOW GREAT CAN LIFE ON PLANET EARTH BE?
We haven't even begun to scratch the surface of how great life on planet Earth can be. Unfortunately, we will never be able to find out how great it can be; unless we can accept and appreciate our differences and focus our collective attention and energy on experientially answering this one extremely powerful question.
Then, imagine what is possible!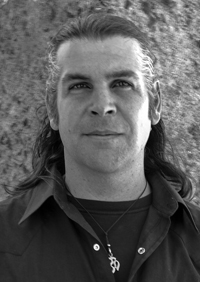 Greetings Friends Everywhere!
My name is Soren Sorensen and I am the creator of the Center for a Better World, which was born from my desire to help create a better world.
If you are curious about the Center, you have come to the right place!
If you want to help create a better world, you have come to the right place!
If you have an important idea that you believe could help create a better world, you have come to the right place!
Perhaps like you, I frequently contemplate these three powerful questions:
1) How can we most effectively and efficiently create an ever-better world?

Note: An ever-better world is an ever healthier and happier world!

2) What is the greatest threat to our long term health and happiness?

3) What offers the greatest protection against this threat?
My vision for the Center and Alliance for a Better World is the result of imagining the implementation of my answers to these potent questions. In short, the Center exists to inspire, empower, and support those who want to actively help create an ever-better world as they live their daily lives, both personally and professionally (aka "the Alliance"). The collective mission of the Center and Alliance is to help create an ever-better world that is actively shaped by integrity, wisdom, and love.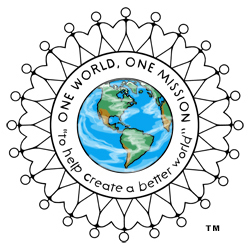 ABOUT ALLIANCE MEMBERSHIP

If you have consciously decided that you would like to help create an ever-better world (even if you don't know how or where to begin), you are welcome to join us!




ABOUT THE ALLIANCE SOCIAL NETWORK

The Center has created an intentional social media network for Alliance members. It's primary purpose is to facilitate intentional discussion and networking about how to create a better world; so that good ideas can become better ideas, and the very best ideas can eventually become reality. If this inspires you,please join us!








FINAL UPDATE (7/18/2022)

After 20+ years, I have failed for a third (and probably final) time to successfully activate the Center and Alliance I envision. I send my best wishes to those who attempt to succeed where I have failed; and, as always, I send my love to all.

I believe I have come to understand some extremely valable things through this endeavor; and I am considering publishing what I envisioned and what I have learned. If you would like to help me do this, please let me know.

Thank you to everyone who supported the Center and its projects!

Your support was noticed and deeply appreciated!

May good fortune surround you!

<!BEGINNING OF BOTTOM INCLUDE - DO NOT CHANGE ANYTHING BELOW THIS LINE!>


THE CENTER FOR A BETTER WORLD
Working Together for One and All
Copyright 2005-2022 The Center for a Better World

www.CenterForABetterWorld.com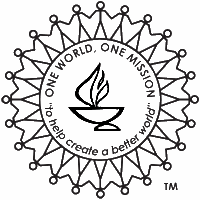 Working Together for One and All